My fifth semester results are out! Finally! a perfect score for this semester after failing to always hit the "prefect kill" mark for the last 2 semesters. This semester saw a pristine "Mon-mon-mon-monster kill" with 8 'DIST' out of the 8 Modules taken and 'A' for IS module (Internship) in which the 'A' grade is the most students can get.
Yupyup so it's a wicked sick wipe and whats's more it's my last academic semester too- with Final Year Projects fulltime next Semester, farewell to E-learning, Mid and End Semester Exams in Poly for now! Your all busted good, for now. Alta Vista Baby!
More statistics on the bump:

Overall GPA Graph Sem5 2007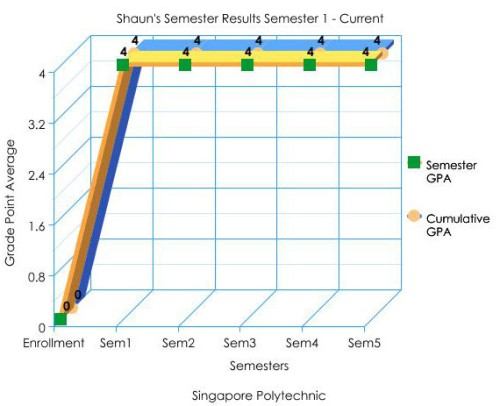 Cumulative Grades Graph Sem5 2007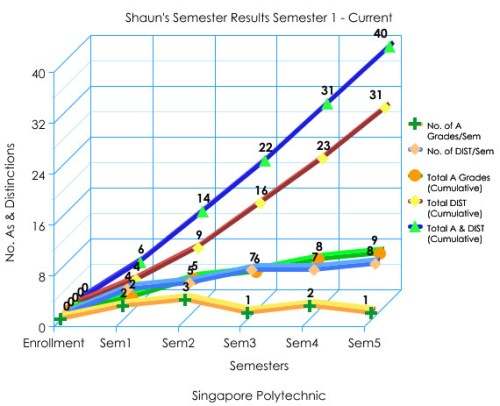 Anything worth undertaking, is possible.